Wataru NISHII, Ph.D.
|
Patent Engineer
---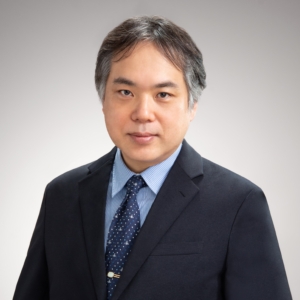 Wataru Nishii majored in agricultural chemistry at the University of Tokyo, and in biophysics and biochemistry at the Graduate School of Science, University of Tokyo. After working as Assistant Professor at the Tokyo University of Pharmacy and Life Sciences, and as Research Scientist at RIKEN, he became Visiting Senior Scientist at RIKEN. Dr. Nishii has extensive experience in life science research with a focus on protein science and drug discovery science. He joined our firm in April 2018.
Expertise
Biochemistry, Molecular Biology, Structural Biology, Protein Science, Pharmaceutical Science, Drug Discovery Science,  Organic Chemistry, Microbiology
Education
Ph.D., Department of Biochemistry and Biophysics, Graduate School of Science, The University of Tokyo
BS, Department of Agricultural Chemistry, Faculty of Agriculture, The University of Tokyo
Publications
Nishii, W., "Trends in patent inventions for antibody-based drugs in Japan". Patent Lawyer Magazine, October, 71-74 (2020).
Nishii, W., Niino-Kukimoto, M, Terada, T., Shirouzu, M. Muramatsu, T., Kojima, M, Kihara, H. & Yokoyama, S., "A redox switch shapes the Lon protease exit pore to facultatively regulate proteolysis". Nature Chemical Biology, 11, 46-51 (2015).
Nishii, W., Kubota, K. & Takahashi, K., "The P1 and P1' specificities of Physarolisin I, a serine-carboxyl peptidase from true slime mold Physarum polycephalum". Bioscience Biotechnology, and Biochemistry 73, 1168-71 (2009).
Nishii, W., Suzuki, T., Nakada, M., Kim, Y.-T., Muramatsu, T. & Takahashi, K., "Cleavage mechanism of ATP-dependent Lon protease toward ribosomal S2 protein", FEBS Letters 579, 6846-6850 (2005).
Nishii, W. & Takahashi, K., "Determination of the cleavage sites in SulA, a cell division inhibitor, by ATP-dependent HslVU protease from Escherichia coli", FEBS Letters 553, 351-354 (2003).
Nishii, W., Kuriyama, H. & Takahashi, K., "The Physarum polycephalum php gene encodes a unique cold-adapted serine-carboxyl protease, physarolisin II", FEBS Letters 546, 340-344 (2003).
Nishii, W., Ueki, T., Miyashita, R., Kojima, M., Kim, Y.-T., Sasaki, N., Murakami-Murofushi, K. & Takahashi, K., "Structural and enzymatic characterization of physarolisin (formerly physaropepsin) proves that it is a unique serine-carboxyl proteinase", Biochemical and Biophysical Research Communications 301, 1023-1029 (2003).
Nishii, W., Shoda, T., Matsumoto, N., Nakamura, T., Kudo, Y. & Takahashi, K., "In situ visualization of caspase-1-like activity associated with promotion of hippocampal cell death"FEBS Letters 518, 149-53 (2002).
Nishii, W., Maruyama, T., Matsuoka, R., Muramatsu, T. & Takahashi K."The unique sites in SulA protein preferentially cleaved by ATP-dependent Lon protease from Escherichia coli"European Journal of Biochemistry 269, 451-7 (2002).
Nishii, W., Muramatsu, T., Kuchino, Y., Yokoyama, S. & Takahashi K., "Partial purification and characterization of a CAAX-motif-specific protease from bovine brain using a novel fluorometric assay". Journal of Biochemistry 122, 402-8 (1997).
Languages
Japanese (native)
English
Affiliations/Certifications
The Japanese Biochemical Society
The Molecular Biology Society of Japan