Wataru NISHII, Ph.D.
|
Ingénieur Brevets
---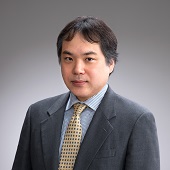 Après avoir étudié la biophysique et la biochimie à l'Université de Tokyo, Wataru Nishii a travaillé en tant qu'assistant des Professeurs de l'Université de Pharmacie et des sciences de la vie de Tokyo, et en tant que chercheur scientifique au Riken, un grand Institut de recherche et de développement japonais. Docteur Nishii a une connaissance approfondie en science de la vie et plus particulièrement au niveau des protéines et de la recherche médicamenteuse. Il a rejoint les rangs de Sonoda & Kobayashi en Avril 2018.
Expertise
Biochimie, Biologie Moléculaire, Biologie Structurale, Science des protéines, Sciences du développement du médicament, Microbiologie
Education
Doctorat, Biochimie et Biophysique, Faculté des sciences de l'Université de Tokyo
Licence, Département de chimie agricole, Ecole d'agriculture de l'Université de Tokyo
Publications
Nishii, W., "Trends in patent inventions for antibody-based drugs in Japan". Patent Lawyer Magazine, October, 71-74 (2020).
Nishii, W., Niino-Kukimoto, M, Terada, T., Shirouzu, M. Muramatsu, T., Kojima, M, Kihara, H. & Yokoyama, S., "A redox switch shapes the Lon protease exit pore to facultatively regulate proteolysis". Nature Chemical Biology, 11, 46-51 (2015).
Nishii, W., Kubota, K. & Takahashi, K., "The P1 and P1' specificities of Physarolisin I, a serine-carboxyl peptidase from true slime mold Physarum polycephalum". Bioscience Biotechnology, and Biochemistry 73, 1168-71 (2009).
Nishii, W., Suzuki, T., Nakada, M., Kim, Y.-T., Muramatsu, T. & Takahashi, K., "Cleavage mechanism of ATP-dependent Lon protease toward ribosomal S2 protein", FEBS Letters 579, 6846-6850 (2005).
Nishii, W. & Takahashi, K., "Determination of the cleavage sites in SulA, a cell division inhibitor, by ATP-dependent HslVU protease from Escherichia coli", FEBS Letters 553, 351-354 (2003).
Nishii, W., Kuriyama, H. & Takahashi, K., "The Physarum polycephalum php gene encodes a unique cold-adapted serine-carboxyl protease, physarolisin II", FEBS Letters 546, 340-344 (2003).
Nishii, W., Ueki, T., Miyashita, R., Kojima, M., Kim, Y.-T., Sasaki, N., Murakami-Murofushi, K. & Takahashi, K., "Structural and enzymatic characterization of physarolisin (formerly physaropepsin) proves that it is a unique serine-carboxyl proteinase", Biochemical and Biophysical Research Communications 301, 1023-1029 (2003).
Nishii, W., Shoda, T., Matsumoto, N., Nakamura, T., Kudo, Y. & Takahashi, K., "In situ visualization of caspase-1-like activity associated with promotion of hippocampal cell death"FEBS Letters 518, 149-53 (2002).
Nishii, W., Maruyama, T., Matsuoka, R., Muramatsu, T. & Takahashi K."The unique sites in SulA protein preferentially cleaved by ATP-dependent Lon protease from Escherichia coli"European Journal of Biochemistry 269, 451-7 (2002).
Nishii, W., Muramatsu, T., Kuchino, Y., Yokoyama, S. & Takahashi K., "Partial purification and characterization of a CAAX-motif-specific protease from bovine brain using a novel fluorometric assay". Journal of Biochemistry 122, 402-8 (1997).
Languages
Japonais (langue maternelle)
Anglais
Affiliations/Certifications
The Japanese Biochemical Society
The Molecular Biology Society of Japan