Paul TOKESHI, J.D.
|
Assistant Director IAD, US Attorney
---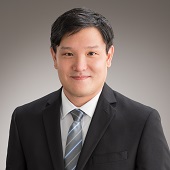 Paul Tokeshi is a member of the International Affairs Department. Before joining Sonoda & Kobayashi, he worked as a civil litigation attorney in the United States and remains admitted to practice law in California.
Mr. Tokeshi has obtained successful litigation outcomes in the United States in both state and federal court, from dispositive pretrial motions through trial. He has extensive experience advising Japanese clients with litigation matters in the United States and utilizes his experience to help our clients navigate cross-border issues.
Education
J.D., Harvard Law School
B.A., University of California, Berkeley Graduated with Highest Distinction in General Scholarship
Languages
English (native)
Japanese
Affiliations/Certifications
Seminars
"Japan in 2017: trends in patent prosecution and adversarial proceedings", MIP IP in Asia Forum (hosted by Managing Intellectual Property with Sponsorship of Sonoda & Kobayashi Intellectual Property Law), June 6, 2017 and June 8, 2017, Washington DC and Sheraton Hotel, Palo Alto