Hiroko NAKATA, Ph.D.
|
Mandataire en Brevets Japonais
---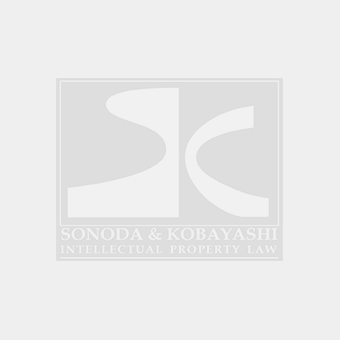 Hiroko Nakata a travaillé comme assistante de recherche au Collège médical de la Défense nationale. Elle a reçu un doctorat de l'Université de Tokyo pour ses recherches sur « La phosphorylation du récepteur muscarinique de l'acétylcholine ». Hiroko Nakata a ensuite poursuivi sa recherche sur les mécanismes de transduction des signaux des protéines G au Centre des Sciences de la Santé de l'Université du Colorado et à l'Université de l'Illinois. À son retour au Japon, elle a travaillé au Centre National de Neurologie et de Psychiatrie sur des projets visant à interpréter les mécanismes fonctionnels des facteurs neurotrophiques dérivés du cerveau (BDNF).
Hiroko Nakata a rejoint notre cabinet en 2013 et est spécialisée en biochimie, biologie cellulaire et moléculaire, pharmacologie et neurosciences.
Expertise
Biochimie, biologie cellulaire, billogie moléculaire, génie génétique, biologie, biotechnologie, médecine, diagnostique, pharmacologie, neuroscience
Education
Doctorat, Biochimie Médicale, Université de Tokyo
Master, Physiologie Pharmaceutique, Université d'Hokkaido
Publications
Nakata H, Nakamura S. "Brain-derived neurotrophic factor regulates AMPA receptor trafficking to post-synaptic densities via IP3R and TRPC calcium signaling." FEBS Lett. 2007, 581(10):2047-2054.
Nakata H, Kozasa T. "Functional characterization of Galphao signaling through G protein-regulated inducer of neurite outgrowth 1." Mol Pharmacol. 2005, 67(3):695-702.
Hu B, Nakata H, Gu C, De Beer T, Cooper DM. "A critical interplay between Ca2+ inhibition and activation by Mg2+ of AC5 revealed by mutants and chimeric constructs." J Biol Chem. 2002, 277(36):33139-33147.
Nagata Y., Oda M., Nakata H., Shozaki Y., Kozasa T., Todokoro K. "A novel regulator of G-protein signaling bearing GAP activity for Galphai and Galphaq in megakaryocytes." Blood 2001, 97(10): 3051-60.
Rich TC, Fagan KA, Nakata H, Schaack J, Cooper DM, Karpen JW. "Cyclic nucleotide-gated channels colocalize with adenylyl cyclase in regions of restricted cAMP diffusion." J Gen Physiol. 2000, 116(2):147-161.
Guillou JL, Nakata H, Cooper DM. "Inhibition by calcium of mammalian adenylyl cyclases." J Biol Chem. 1999, 274(50):35539-35545.
Nakata H, Watanabe Y. "Comparative study of p120 GTPase-activating protein and its point mutant in the pleckstrin homology domain." Cell Signal. 1998, 10(3):211-216.
Nakata H, Watanabe Y. "Proliferation and differentiation of PC12 cells were affected by p21ras GTPase activating proteins and its deletion mutant proteins." Biochem Biophys Res Commun. 1996, 218(2):538-543.
Nakata H, Kameyama K, Haga K, Haga T. "Location of agonist-dependent-phosphorylation sites in the third intracellular loop of muscarinic acetylcholine receptors (m2 subtype)." Eur J Biochem. 1994, 220(1):29-36
Haga T, Haga K, Kameyama K, Nakata H. "Phosphorylation of muscarinic receptors: regulation by G proteins." Life Sci. 1993, 52(5-6):421-428.
Languages
Japonais (langue maternelle)
Anglais
Affiliations/Certifications
Japanese Patent Attorneys Association (JPAA)
Licence de pharmacien