Toru TAMIYA, Ph.D.
|
Technical Counsel
---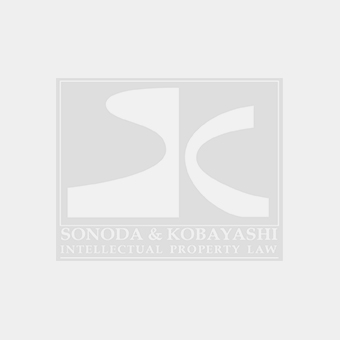 Following his time teaching and conducting research as a Professor of Biochemistry and Dean of the Graduate School of Science and Technology at Sophia University, one of the most prestigious universities in Japan, Dr. Tamiya is currently a Professor Emeritus at Sophia University as well as Director of the San Francisco Office of the Japan Society for the Promotion of Science. While teaching a wide range of courses in fields varying from biochemistry to genetic engineering, Professor Tamiya was also active as a researcher in these same fields as demonstrated by the large number of articles he has published. From his experience as a visiting researcher at the Saclay Nuclear Research Center of the Commissariat a l'Energie Atomique et aux Energies Alternatives (France), Professor Tamiya has advanced skills in both English and French.
Expertise
Heredity and Genome Dynamics, Structural Biochemistry, Molecular Biology, Evolutionary Biology
Education
PhD, Graduate School, Division of Science and Engineering Sophia University
MS, Graduate School, Division of Science and Engineering Sophia University
BS, Faculty of Science and Engineering Sophia University
Publications
Molecular biology of sea-snake toxins: cloning, expression of cDNAs and analysis of gene organization, In Sea snake toxinology, Gopalakrishnakone, P. ed., pp 66-92, Singapore University Press, Singapore.
Gene structure of the snake-short chain neurotoxin precursor. In Recent Advances in Toxinology Research, Volume 1 P. Goparakrishnakone and C. K. Tan eds. pp182-195, National University of Singapore, Singapore.
Cloning and expression of cDNAs encoding snake Toxins, In Snake toxins, A. Harvey ed. pp385-414, Pergamon Press, Oxford.
Postsynaptically-acting toxins and proteins with phospholipase structure from snake venoms: Complete amino acid sequence deduced from cDNAs and production of a toxin with staphylococcal protein A gene fusion vector, In Natural toxins, C.L Ownby and G.V. Odell eds. Pergamon Press, Oxford.
Translation of poly(A+) mRNAs and expression of cDNAs encoding sea snake neurotoxins, Proceedings of the 7th European Symposium on animal, plant and microbial toxins.
Languages
Japanese (native)
English
French
Affiliations/Certifications
The Japanese Biochemical Society
The Molecular Biology Society of Japan
Protein Science Society of Japan
The Japanese Society of Fisheries Science
Société Franco-Japonaise de Biologie