Natalie COX
|
Australian Lawyer
---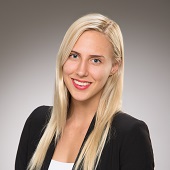 Natalie Cox assists foreign clients to overcome the cultural and legal barriers that come with protecting their IP rights in Japan.
Before joining Sonoda & Kobayashi in 2016 she practiced as a Solicitor in the field of commercial litigation in Australia. She is able to apply her legal expertise and her academic science background to her current position.
In addition to monitoring not only constantly changing IP laws and legal practices in Japan, but also those of Europe, the US and other jurisdictions, Ms. Cox frequently travels abroad to meet with International clients to discuss filing strategy in Japan.
Expertise
Business development, International client relations, Comparative law
Education
GradDip, Legal Practice, Queensland University of Technology
LLB, Queensland University of Technology
BS, Environmental Science, Queensland University of Technology
Affiliations/Certifications