Diane BEYLIER
|
Senior Counsel
---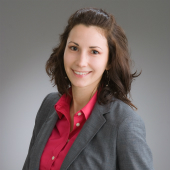 Diane Beylier, Director of International Affairs, acts as a gateway for Sonoda & Kobayashi's international clients. Ms. Beylier graduated from Centre d'Etudes Internationales de la Propriété Intellectuelle (CEIPI) and has studied economics and international management in France, Canada, Germany and Japan.
She specialized in comparative IP law, provide advice on the Japanese IP system and often speaks at seminars abroad.
Attentive to corporations business issues, she helps clients streamline their internal procedures and establish best IP practices for Japan.

Expertise
Counsel for Japanese Patent Law and Procedures, Implementation of customized work flow procedures, Business Development
Education
Degree Course Trademark, Design & Model, Copyright CEIPI (Centre d'etudes Internationales de la Propriete Intellectuelle) (France)
MS, Japanese Studies with a focus on Business Administration, Intensive Japanese Language Courses Kwansei Gakuin University (Japan)
MS, Economics and International Management University FH Aachen (Germany)
MS, Economics and International Management with a focus on Asian Market University of Lille (France)
BS, Applied Economics University of Lille (France) and University of Montreal (Canada)
Publications
Y. Sonoda, D. Beylier "Japan's IP High Court Takes a Stand Against Violation of Public Order and Morality for Trademarks" World IP Review, September/October 2012 Edition.
Y. Sonoda, D. Beylier "Drastic changes made to the Patent Law" Managing Intellectual Property, IP Focus, Asia-Pacific & Middle East, 8th Edition, 2010.
Languages
French (native)
English
Japanese
German
Affiliations/Certifications
American Intellectual Property Law Association (AIPLA)