Harumi HIGUCHI
|
Technical Translator
---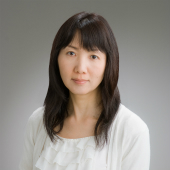 Ms. Higuchi undertook comprehensive studies in meteorology, astronomy, oceanography and geology at the University of Northern Colorado.
After graduation, she worked as an engineer and specialized in defect analysis at a Sony group semiconductor company.
Ms. Higuchi decided to pursue a career as a technical translator and attended a six-month program for professional Translation at the University of Utah.
Ms. Higuchi has gained extensive experience as a translator, and entered the intellectual property field in 2005. She joined the firm in 2007 to translate patent specifications for automotive, aeronautical and robotic inventions.
Education
BS, Earth Sciences University of Northern Colorado (U.S.A)
Professional Translation Training Course the University of Utah (U.S.A.)
Languages
Japanese (native)
English
Affiliations/Certifications